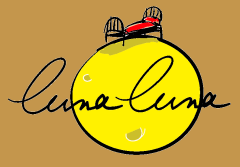 Beste bezoeker,
Een nieuw jaar ... een nieuw begin. Zo ook voor Luna Luna want na 8 jaar B&B hebben we beslist om te stoppen met onze gastenkamer. Met veel plezier en enthousiasme hebben we u gedurende al deze jaren verwelkomd in ons huis. Maar nu is het tijd voor een nieuw avontuur. Hou onze website in de gaten en binnenkort leest u hier meer over ons nieuw initiatief.
Tot in Mechelen!
Patricia & Peter
---
Dear visitor,
A new year .... a new beginning. Also for Luna Luna because after 8 years of running a B&B we have decided to stop our guest house activities. It was with great pleasure and enthousiasm that we have welcomed you into our home during all those years. But now it's time for a new adventure. Keep an eye on our website and soon you will be reading more about our new iniative.
See you in Mechelen!
Patricia & Peter